Camouflage Poly-Canvas Bible / Book Cover w/"Stand Firm" Tag - 1 Corinthians 16:13
---
Extreme Pak Bible Cover With Extra Zippered Compartments, To Protect The Good Book, Digital Camouflage


---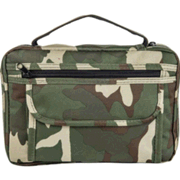 Camo Bible Cover, Extra Large
---
Camouflage and Pink Reinforced Polyester Bible Cover Case with Handle, Large
---
Embassy Bible Cover With Extra Zippered Compartments, To Protect The Good Book, Camouflage


---
Footprints Bible Cover, Tan, Large
---
Tri-Fold Camo Bible / Book Organizer w/"Armor of God" Badge - Ephesians 6:13 (Large)
---
Green Camo Medium Book and Bible Cover for Men with Compass Carabiner Camouflage Book Supplement for Women Case
---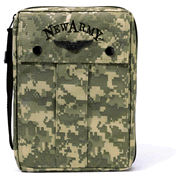 New Army Bible Cover, Camo
---
Tri-Fold Realtree Camo Bible / Book Organizer w/"Way-Truth-Life" Badge (Large)
---
Military Style Medium Bible Cover & Organizer for Men - Personalize Your Camo Bible Case with Morale Patches That Reflect Your Beliefs. (Woodland Camouflage)
---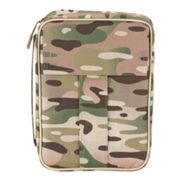 Camo Bible Cover, Medium
---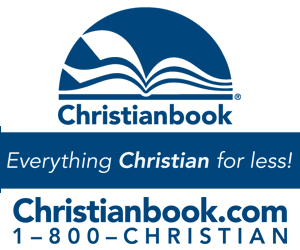 Camo Bible Covers
Shop and browse camo bible covers for men with many options and styles such as tri-fold camo bible covers, organizer camo bible covers with handles and front zipper pockets for medium and large size bibles.
Bible Covers For Men
Shop durable quality camo bible covers for men with zippered main pockets, hand straps, interior pen holder, front pockets with cross zipper pull, and more. Shop now and save today for the latest deals.
Carraway Bags - Authorized Affiliate Partner
About Us Recommend Our Site Contact Us